Reimagining visual diagnostics at the point-of-care
We create effective and intelligent visual assessment solutions for women's health clinicians.
REQUEST A DEMO
BUY NOW

Built for purpose
Enabling accessible visual assessment solutions for more than 40,000 patients in over 27 countries.

Improved workflow
Enhanced digital tools to support efficient and accurate vulvar and cervical examinations.

At the point-of-care
Intuitive and portable toolkit for specialist care in any type of practice setting or location.

MobileODT is creating a new generation of smart, intuitive, and affordable medical devices that have the power to drive specialist-level care into the primary care setting.
JONAH MINK, MD
MEDICAL DIRECTOR AT MOBILEODT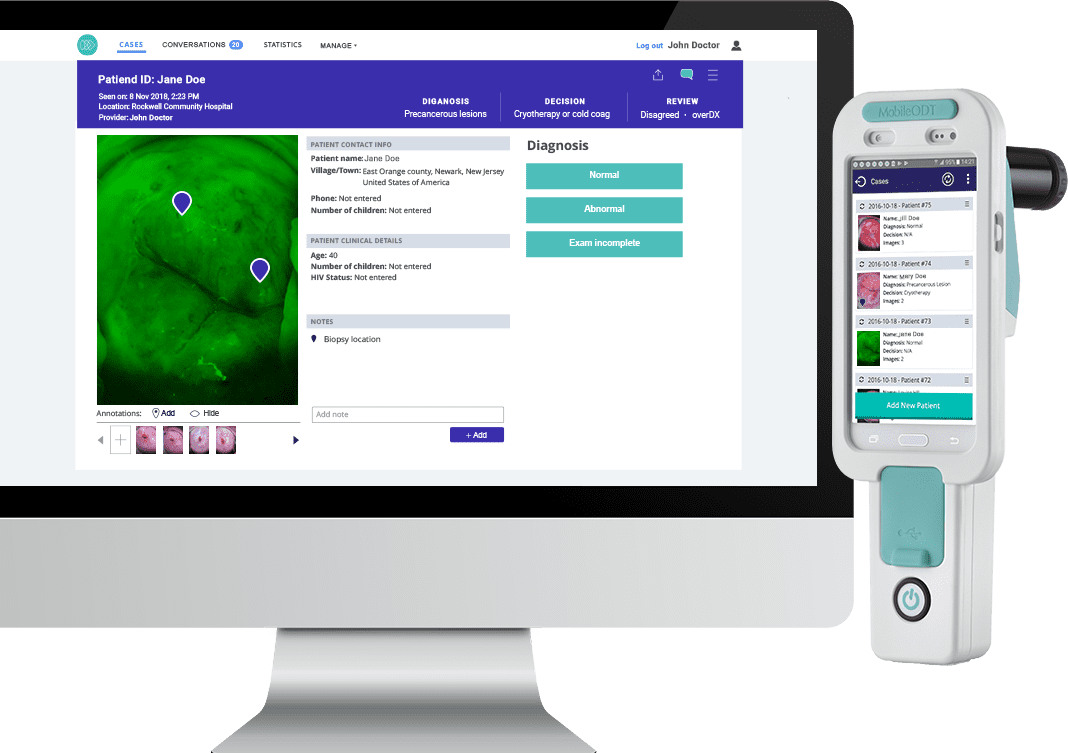 EVA SYSTEM
Meet the EVA System
EVA is an FDA-cleared clinical visualization solution that combines medical-grade optics, image, and video capture with secure online data management. EVA allows you to view and capture high-quality images and video, digitally add annotations and filters directly to images, and review patient cases.
A turnkey solution
EVA helps you collaborate with peers in real-time to assess treatment pathways and integrate with your EMR for streamlined documentation. EVA allows you to offer expanded clinical services as well as save time and reduce unnecessary paperwork.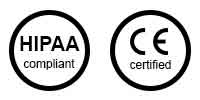 EVA for colposcopy examinations
Use the EVA System for fast and simple colposcopy examinations.
EVA for sexual assault examinations
Use the EVA System for reliable forensic documentation and secure case-sharing.

The EVA System opens up a new world of user-friendly telemedicine for cervical health that can be utilized from anywhere to provide a broader spectrum of care and education to our patients.
MARY RUBIN, PhD
WHNP-BC, FAANP